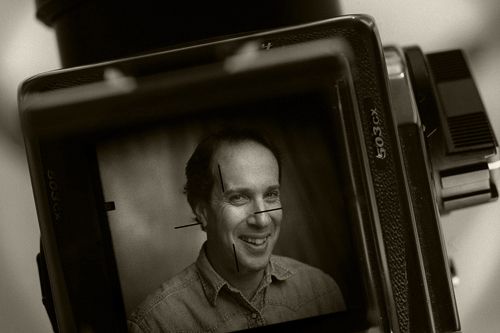 Me.
Over the past 40 years, I have photographed the beginning of life and the end...and what seems like everything in between.
I have…
...given a voice to the voiceless...photographed the hungriest and the not so hungry...made people appear to fly and even walk on water…captured images of people who the public deemed important, and those who anointed themselves....documented countless winners and losers...wept while peering through my camera...met great joy and tragedy…
I'd be the first to tell you that I never expected to see the world in such a grand fashion, through the viewfinder of my camera. But somehow a childhood obsession with all things visual, and a driving curiosity about the world and people, led me on this amazing adventure.
As you look through my photographs, I hope you see one central theme: humanity. Aside from the need to be aesthetic, a photograph must address a human emotion. Photography is the language I use. Emotion is the ink in my pen.
For the most part, my work has appeared in the Atlanta Journal-Constitution, where I worked for 27 years. I have won numerous local, state, national and international awards, and have had my work submitted many times to the Pulitzer Prize competition. In 1998, I traveled to Sudan to cover the terrible famine there, and as a result of my work, enlightened our readers to this tragedy, and won 1st place in general news at the prestigious World Press Photo competition. To date that is my highest, and proudest, award. That assignment also changed how I live my life.
Driving home the other day, I was listening to a story on NPR about Jazz great Miles Davis. Davis wasn't interested in repeating the past. He wanted to create something new for tomorrow.
"If I couldn't create," he once said. "I'd just want to be dead."
I know exactly what Davis meant. Every time I pick up my camera, I have a chance to create, and be alive.